Walking & Food Tour - The Other Side Tourism Company
Un Tour por el Centro Histórico. Tour de medio día a pie: una introducción al centro de la ciudad de Porto y sus mejores sitios, con pruebas de aperitivos portugueses en varios restaurantes y tascas típicas.
Este Tour de medio día es el ideal para conocer el otro lado de Porto a pie, así como deleitarse con la mejor gastronomía que la ciudad tiene para ofrecer.
El meeting-point se hace en la Praça Gomes Teixeira, frente a la Universidad de Porto. Durante la fase inicial del recorrido nos centraremos en uno de los elementos decorativos más importantes de la ciudad: el Azulejo. Seguimos hacia la Torre de Clérigos, pasando por la Livraria Lello - considerada una de las Librerías más bellas del mundo.
Después, vamos a la Avenida dos Aliados, conocida como uno de los principales puntos de celebración de la ciudad y adornada con algunas de las mejores obras de arquitectura del siglo XX. Seguimos hacia uno de los más auténticos lugares de la ciudad: El mercado del Bolhão (Mercado Temporal del Bolhão). Muy cerca, encontramos la Rua de Santa Catarina, una de las principales arterias comerciales de Porto. Para dar a conocer un poco de la gastronomía local, realizamos una pequeña parada para dar a probar el mejor Pastel de Nata.
Realizamos una parada en la emblemática Estación de São Bento, un lugar que nos sorprende por su riqueza arquitectónica y por sus mosaicos en azulejos.
 El Tour continúa y llegamos a la Catedral de Porto un lugar único, con vistas al río. A continuación, descender en dirección a la Ribeira do Porto donde podrá encontrar uno de los paisajes más conocidos de Porto, con la presencia del emblemático Puente Luiz I.
Durante este tour realizamos varias paradas para dar a probar algunos de los mejores bocadillos de la ciudad de Porto. Sólo visitaremos restaurantes locales que no podría encontrar de otra manera.
Oferta Porto.CARD
Descuento de 25% en la compra del tour directamente en The Other Side Tourism Company
Obtener Porto.CARD
Galería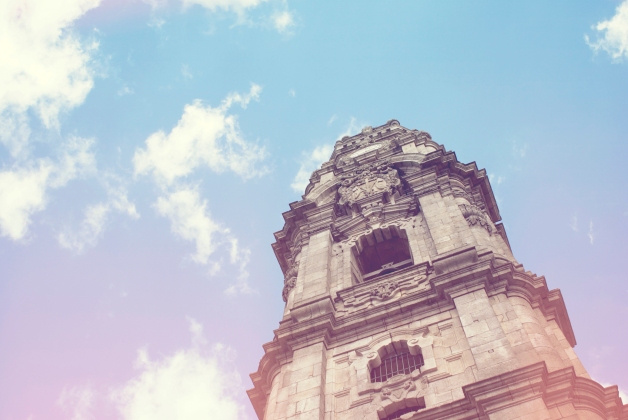 Precio

49€ / por persona

mínimo 2 personas




Incluye:

- Guía Local

- Un viaje al pasado y misterios escondidos (sorpresa)
Frecuencia de las salidas

Todos los días:

09:30-13:00 o 15:00-18:30




Duración: 3,30 horas
Avisos

Este Tour no se realiza en los días 25 de Diciembre y 1 de Enero.

Es posible organizar tours en italiano, francés o alemán.

Reserva obligatoria.
CONSÚLTANOS

+351 220 980 247

+351 916 500 170

info@theotherside.pt
The Other Side Tourism Company

Actualizado por última vez 2020-08-18