On International Women's Day we remember the history of women who left a mark in the city of Porto!
Ground-breaking women in the arts, sciences and sports, women who "carried the city on their backs" and paved the way for equality. We celebrate these women by following their footsteps across the city, through an itinerary on the works they left us with and the homages that were paid to them.
Carquejeiras
Carquejeiras (Female Sellers of broom plants)- Monumento às Carquejeiras (Fontaínhas, Porto)
Since 2020, a sculpture by José Lamas has perpetuated, on the Rampa das Carquejeiras, the memory of one of the cruellest activities, undertaken by women, in the history of Porto. During the 19th century and until the middle of the 20th century, they were the ones who daily and painfully climbed the ramp with more than 200 meters in length and a 20% incline, carrying 50 to 60 kgs of broom plants, used to fire and fuel many of the city's ovens.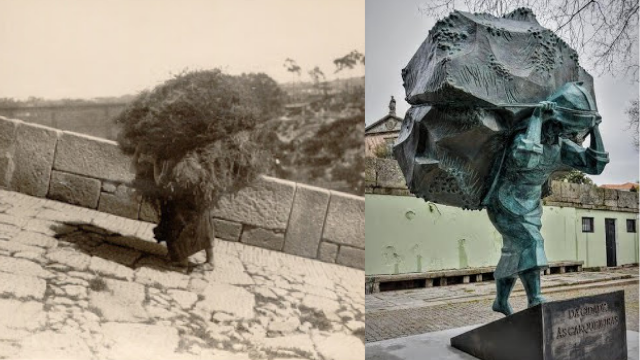 Antónia Ferreira
Antónia Ferreira "Ferreirinha" (1811-1897) – Ferreira Cellars
The landscape of the slopes and vineyards of the Douro, a World Heritage Site, is inseparably linked with the figure of the "Ferreirinha". Born in Godim, Peso da Régua, she became a widow and heir at the age of 30. She invested, negotiated and modernised the production of Port and Douro wines by herself, building an "empire" that would include 30 quintas (wine estates), warehouses and palaces. She would also be known as "saint" and "mother of the poor".
Carolina Michaëlis
Carolina Michaëlis (1851 – 1925) – Escola Secundária Carolina Michaelis
Escola Secundária Carolina Michaëlis, in Porto, recalls one of the biggest names in Portuguese culture at the turn of the 19th to the 20th century. Connected also to Rua de Cedofeita, where that female secondary school started, and where the house where she lived and produced part of her oeuvre remains, Carolina was a relevant researcher of our literature and the first woman to teach at a Portuguese university.
Sophia de Mello Breyner
Sophia de Mello Breyner (1919-2004) – Botanical Garden
The mansion of the current Botanical Garden of Porto was the residence of one of the most recognised Portuguese poets, during her childhood, and also served as inspiration for some of her famous children's stories. She used her poetry in the fight for Freedom and in the post-1974 Revolution she was a member of the Constituent Assembly. Among others, she was awarded with the Camões Prize, the Pessoa Prize and the Queen Sofia Prize.
Ilse Losa
Ilse Losa (1913-2006) - Gardens of Palácio de Cristal - Almeida Garrett Municipal Library
Repository of the works of many women from Porto, it is also at the Almeida Garrett Municipal Library, in the gardens of Palácio de Cristal, that we find a pretext to evoke this writer of Jewish origin who was, born in Germany, forced to flee from Nazi persecutions, and ended up living much of her life in Porto, where she also produced her writings, especially children's literature.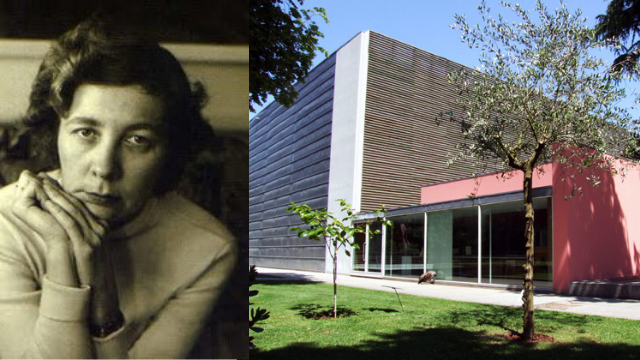 Guilhermina Suggia
Guilhermina Suggia (1885-1950) - Sala Suggia at Casa da Música
Endowed with an enormous musical talent, Guilhermina Suggia reveals from a very young age a studious and perfectionist side. Her virtuous international career was highly successful, underlined by the fact that she was the first and revolutionary professional cellist. Born in Porto, the main room of the iconic Casa da Música is dedicated to her.
Marta Ortigão Sampaio
Marta Ortigão Sampaio (1897-1978) - Marta Ortigão Sampaio House Museum
Niece of Aurélia de Sousa and great-niece of Ramalho Ortigão, Marta Ortigão Sampaio inherited her taste for the arts, reflected in the vast collections of painting, jewellery, furniture and decorative arts that she collected throughout her life and installed them in the house that she commissioned to the architect José Carlos Loureiro in 1954-1955, in Porto, today a House-Museum with her name.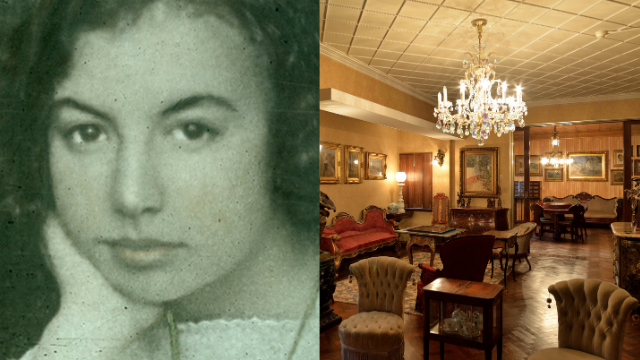 Irene Vilar
Irene Vilar (1930-2008) -  Sculpture "O Anjo" in Foz do Douro
Sculptor, painter and medallist, Irene Vilar was born in Matosinhos, also having a strong connection to Foz do Douro where she lived since her youth. Despite the opposition of her family, she studied at the Escola de Belas Artes do Porto (School of Fine Arts of Porto), where she graduated with the highest mark (20/20). Among many famous works spread around the world, in Porto, the "Anjo" on the banks of the Douro and the mask of Camões on Av. Brasil stand out.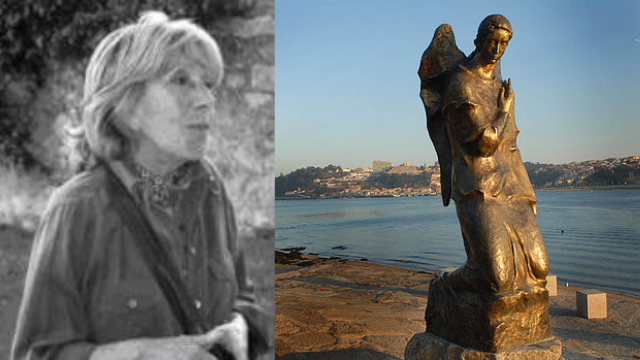 Cristina Amélia Machado
Cristina Amélia Machado (1860-1884) -  Museu da Faculdade de Belas Artes da Universidade do Porto
She was born in Meda, but it was in Porto that this woman who made history at the University of Porto lived from 5 to 24 years old when she was the first one to attend the Academia Portuense de Belas Artes (Porto Academy of Fine Arts) that had been created by decree of Passos Manuel in 1836. Today it is the Faculty of Fine Arts of the University of Porto (FBAUP), occupying a 19th-century mansion near the Marques de Oliveira Garden.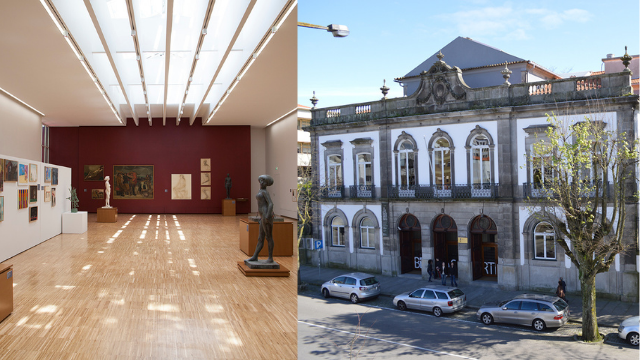 Bernarda Lacerda
Bernarda Lacerda (1595 – 1644) – Church of Carmelitas
Born into an aristocratic family from Porto, Bernarda Lacerda was one of the most cultured women of her time, standing out in the society of the 17th century. Author of several poems in Portuguese and Castilian, she was invited by Filipe IV of Spain to be the tutor of his children, which she refused. A great devotee of the Discalced Carmelites, she was one of the main people responsible for the establishment of this order in the city of Porto.
Rosa Mota
Rosa Mota (1958 -) – Super Bock Arena - Rosa Mota Pavilion
Olympic and world champion in marathon, Rosa Mota stands out in the world scene as an excellent athlete and one of the best runners of the 20th century. Born in Porto, she began her career at Futebol Clube da Foz in 1974. In 1991, her name is given to the Sports Hall built in one of the most beautiful and pleasant spaces in her city: the gardens of the long-vanished Palácio de Cristal.
Sisters Moraes Sarmento
Sisters Moraes Sarmento – Rectory of the University of Porto
The Rectory building of the University of Porto, created in 1911, recalls the pioneering role of the sisters Moraes Sarmento: Laurinda (1867-?) And Aurélia (1869-?), the first graduates of the Escola Médico-Cirúrgica do Porto (Medical-Surgical School of Porto); Guilhermina (1870-?), one of the first women physicians nationwide; and Rita (1872-1931), the first Portuguese female engineer.
Armanda Passos
Armanda Passos (1944-) – Palácio da Justiça do Porto

Born in Peso da Régua, Armanda Passos distinguished herself as a painter, graduated from Escola Superior de Belas Artes do Porto (School of Fine Arts of Porto). Represented Portugal in several international competitions, her oeuvre has been granted prestigious awards. Works by the artist can be found at Passos Perdidos in the 4th and 5th floors of Palácio da Justiça in Porto.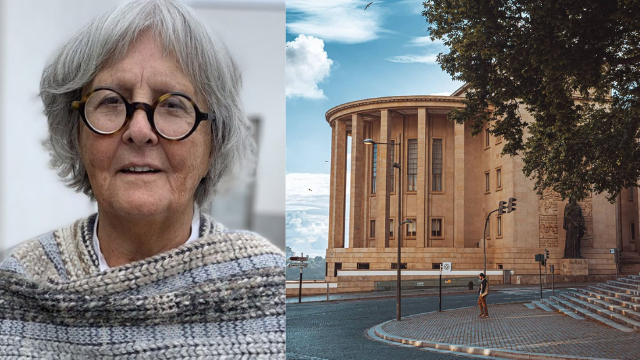 Aurélia de Sousa
Aurélia de Sousa (1866-1922) - Soares dos Reis National Museum

Aurélia de Sousa stood out as a painter, making works of different genres in a very personal naturalistic style. Born in Chile, she lived in Porto since 1869. Between 1899 and 1902 she lived in Paris where she improved her training, exhibited and sold part of her works. At the Museu Nacional Soares dos Reis, we can contemplate her most famous self-portrait, dating from 1900.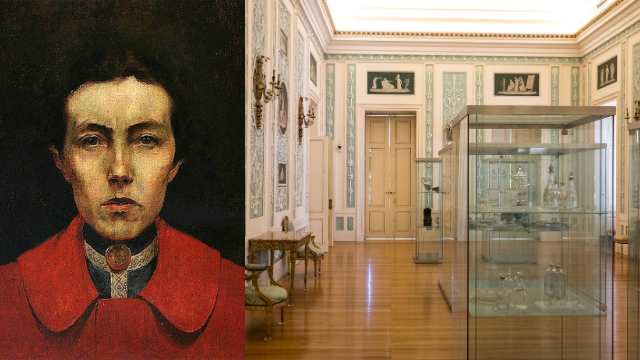 Associação de Turismo do Porto e Norte, AR

Last updated 2021-03-12
Planeie a sua viagem
Chegada
Dotada de uma rede de acessibilidades em franca expansão é possível chegar facilmente à cidade de avião, autocarro, automóvel, barco, comboio ou metro.
História
O Porto é um dos destinos turísticos mais antigos da Europa e a riqueza do seu património artístico, o Vinho do Porto, os vastos espaços dedicados ao lazer e a sua vida cultural são apenas alguns dos motivos que convidam a visitar a cidade.
Informação Prática
Aqui encontra alguns dados essenciais sobre o Porto, bem como a referência a vários serviços públicos e privados disponíveis.
Deslocar-se
É fácil deslocar-se nos limites da cidade com recurso aos transportes públicos ou em viatura própria ou alugada.
Tudo o que precisa de saber