Mother's Day is just around the corner. What better gift than offering experiences in Porto to the woman in your life, your mother?
Take the opportunity to surprise her with a trip to the Invicta city for the hottest days and plan incredible moments to live with your family. She and the little ones will love it. Follow us for the various suggestions we have for your visit.
SEA LIFE
A great way to start your visit to Porto with your family is at SEA LIFE Porto. Here you will be transported to the world of rivers and oceans, feeling in one's elements.
You will have the opportunity to go through typical sceneries of Porto and its history, from the terraces of the Douro River to the iconic Luiz I Bridge, ending on the coast. But the protagonist of this visit is the Underwater Tunnel, with 500,000 litters of water and sharks within sight.
We are sure that the little ones will not be the only ones being delighted in this space.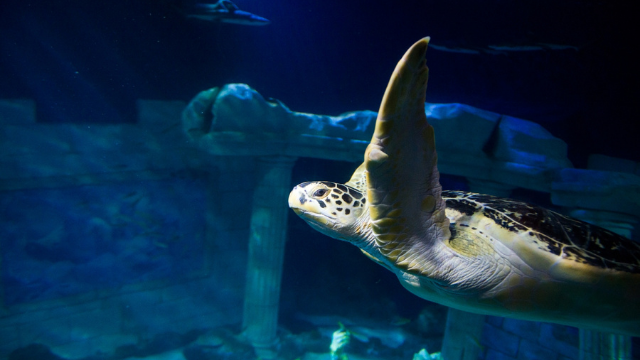 Funicular dos Guindais
Embark on a journey in one of the most typical means of transport in Porto: Funicular dos Guindais. The Funicular connects two monumental areas of the city, Batalha and Ribeira, and everyone can enjoy an excellent sightseeing outing.
Whether going up or down, adults will be dazzled by the view over the Douro River and the Luiz I Bridge, and the little ones will have fun in this peculiar way to travel.
Gardens of Palácio de Cristal
Enjoy the good weather of the summer days and have a picnic in the famous Gardens of Palácio de Cristal. Then, take a stroll through the 8 hectares right in the heart of the city, breathe in nature and explore the various points of interest in the garden, such as the Émille David Garden, Avenida das Tílias, the forest and the balconies over the Douro.
Why not make the outing a true treasure hunt, with the prize being the discovery of the Gardens' beauty?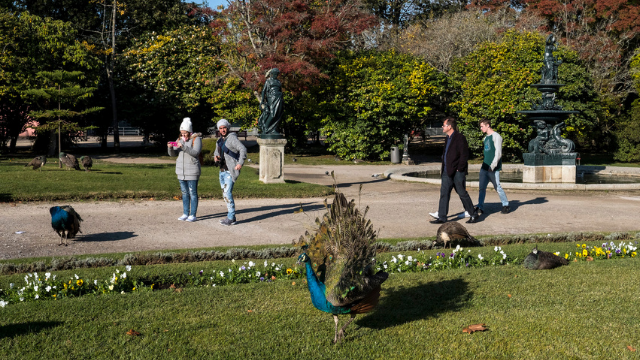 Puppet Theatre and Museum
Another of the most beloved places for families in Porto is the Theatre and the Puppet Museum.
At the Porto Puppet Theatre - Belomonte Theatre, are revived traditional forms of theatre with puppets and incredible puppet shows that make any child and adult smile. The Museu das Marionetas do Porto enchants with all the puppets, props and iconic objects used in the shows, which tell its story.
It is a space that makes adults recall their childhood and conveys that memory to their little ones, making it their own.
Image: Susana Neves
Leitaria da Quinta do Paço
This visit of course includes a place with sweets to delight, especially, children. We suggest you visit the hundred-year-old Leitaria da Quinta do Paço.
With pastry recipes unchanged since 1920, it is famous for its Éclairs filled with whipped cream, among which stands out the Classic chocolate Éclair registered the Porto Sweet. If you visit Porto during a festive season, you are likely to find eclairs inspired by the festivity and which are equally delicious. Here is a thought to visit Porto on Mother's Day and taste the éclair dedicated to this day - this year until 1pm.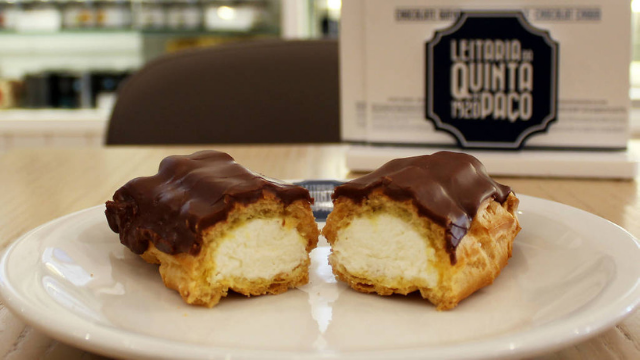 Image: Cláudia Paiva
Surprise the woman of your life with our Gift Card. Valid for six months, you can adapt it to your mother's tastes with the perfect experience for her. Get in touch with us by live chat to offer her the perfect gift right next Sunday. The Gift Card can be picked up at the Porto Tourism Offices during your visit or sent by post to your home.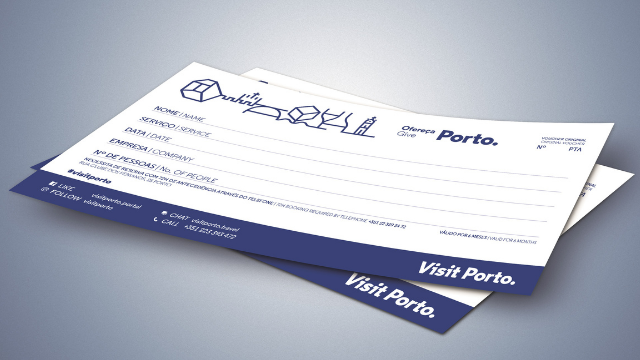 In Porto there are thousands experiences to live, and to always remember, with your family. And there are no better moments for a mother than those experienced with her children, so offer Porto on this Mother's Day!
Visit Porto

Last updated 2021-04-29
Planeie a sua viagem
Chegada
Dotada de uma rede de acessibilidades em franca expansão é possível chegar facilmente à cidade de avião, autocarro, automóvel, barco, comboio ou metro.
História
O Porto é um dos destinos turísticos mais antigos da Europa e a riqueza do seu património artístico, o Vinho do Porto, os vastos espaços dedicados ao lazer e a sua vida cultural são apenas alguns dos motivos que convidam a visitar a cidade.
Informação Prática
Aqui encontra alguns dados essenciais sobre o Porto, bem como a referência a vários serviços públicos e privados disponíveis.
Deslocar-se
É fácil deslocar-se nos limites da cidade com recurso aos transportes públicos ou em viatura própria ou alugada.
Tudo o que precisa de saber